Storm Shutters 101: Top Hurricane Shutters for South Florida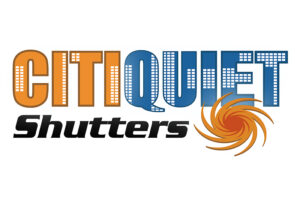 Forecasters may not accurately predict all of the hurricanes and tropical storms that hit South Florida each year, but you can bet that South Florida will experience at least a handful of moderate to severe thunderstorms, tropical storms and hurricanes.
Is your home or business protected?
Standard, builder-grade windows are not strong enough to withstand the high winds, flying debris, and heavy rains from many tropical storms and hurricanes. Wind and water damage can devastate a home, leaving broken glass, ruined furniture and flooring, destroyed computers and electronics, and shattered personal belongings. Even more concerning, storm damage can potentially compromise the structural integrity of your home.
Protecting your home or business does not have to cost a fortune. Storm shutters are a great way to prepare your home or business to withstand coastal weather and prevent wind, wave, and water damage at a budget friendly price. Ranging from Bahama Shutters to Accordion Shutters, we have a solution for every home or business style and budget. Here are a few of our favorite shutters:
Permanently mounted above each window opening, Bahama Shutters provide a beautiful, island-inspired look. When open, the horizontal slats on the shutters allow homeowners to see out while the slats restrict the bright sun and rain. These shutters can close in an instant for storm protection. Bahama shutters are made from composite wood, aluminum, or fiberglass.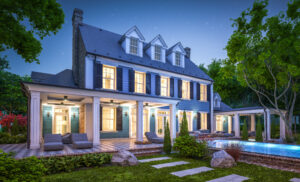 Colonial hurricane shutters, made from composite wood, aluminum, or fiberglass, provide a classic look with shutters mounted on each side of the window. Colonial shutters can be folded together to provide storm protection using additional hardware.
Removable Storm Panel Shutters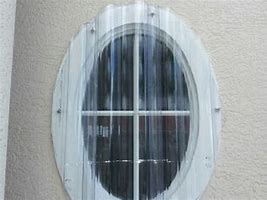 These removable shutters are recognized for providing great storm protection for windows and doors at an economical price. Removable storm panel shutters are usually made from steel or aluminum and are positioned by the homeowner before a storm. When not in use, they can be stored in a garage or shed.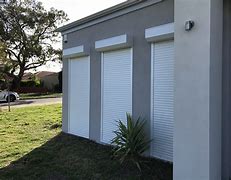 Rolling shutters attach above the window and can be rolled down manually or automatically. These shutters are made of metal or durable polycarbonate and are stored in a box above the window when not in use.
Stored along the window or door frame, accordion shutters provide easy-to-operate hurricane protection. Accordion shutters are usually one or two-piece sections that quickly open and close like an accordion. They are made from metal or durable polycarbonate.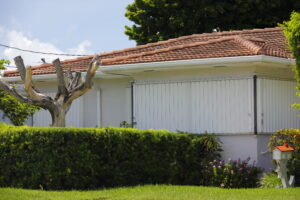 Folding shutters are a durable and convenient storm protection option. Folding shutters are mounted to either side of a window or entryway. These shutters are made with industrial strength materials such as metal and polycarbonate.
Which type of storm protection will work best for your home or business? Call us today at 561-241-9463.
CitiQuiet Windows and Doors
Since 2012, CitiQuiet Windows and Doors has been engineering and installing high-quality impact windows, doors, and shutters for residential and commercial buildings throughout Palm Beach, Broward, and Miami-Dade Counties.
Based in Boca Raton, CitiQuiet Windows and Doors offers a turnkey service to clients including initial design, engineering, and permitting, installation and finish work. From elegant French doors to hurricane impact-resistant windows and sliding glass doors, CitiQuiet Windows and Doors has your solution.
At CitiQuiet Windows and Doors, we carry only the highest-quality products from the nation's top manufacturers – and we stand behind everything we sell. For a free estimate, contact CitiQuiet Windows and Doors at 561-241-9463, visit us at citiquiethurricanewindows.com, or stop by the showroom today at 910 Clint Moore Road, Boca Raton, FL 33487.
With an A+ rating from Better Business Bureau (BBB), CitiQuiet Windows and Doors consistently strives to exceed customer expectations.